LEXI + NATHAN
T
This session, to date, is by far one of my most epic works. This was honestly a JOURNEY. We planned for over 4 months to bring this 2 day shoot to live, along with an amazing vendor team with film by Splendor Films, hair and makeup with Natalia Issa, designer gowns (including the Euphorbia gown by Carol Hannah! — dreams!!) and eye-catching floral by Bloomers in Utah.
Lexi and Nathan wanted something different. They were not fans of cookie cutter engagement sessions. They wanted something that would stand out. They also knew I traveled a lot for clients and wanted to do that. There was no question on that! When it came time to select a location, Lexi expressed interest in mountains and color. I knew Utah and Zion would be a perfect backdrop for their engagement photo session!
We did 2 days of shoots, and somehow managed to have warmth, snow and ice in less than 24 hours and 30 minute drive! We even hiked over 4 miles to get some of these shots. With dresses, cameras, and gear in tow! Being a Utah wedding photographer too, I love to frequent the Zion area with my clients and find new and exciting things to bring the table. This will forever be one of my favorite Zion wedding photo examples to date.
PS…Make sure to check out the video of the shoots below in this post by Splendor Films!
And then when you pair up an amazing videographer like Splendor Films on an epic engagement shoot such as this...this is what you get!
- Just press the PLAY button on the image below -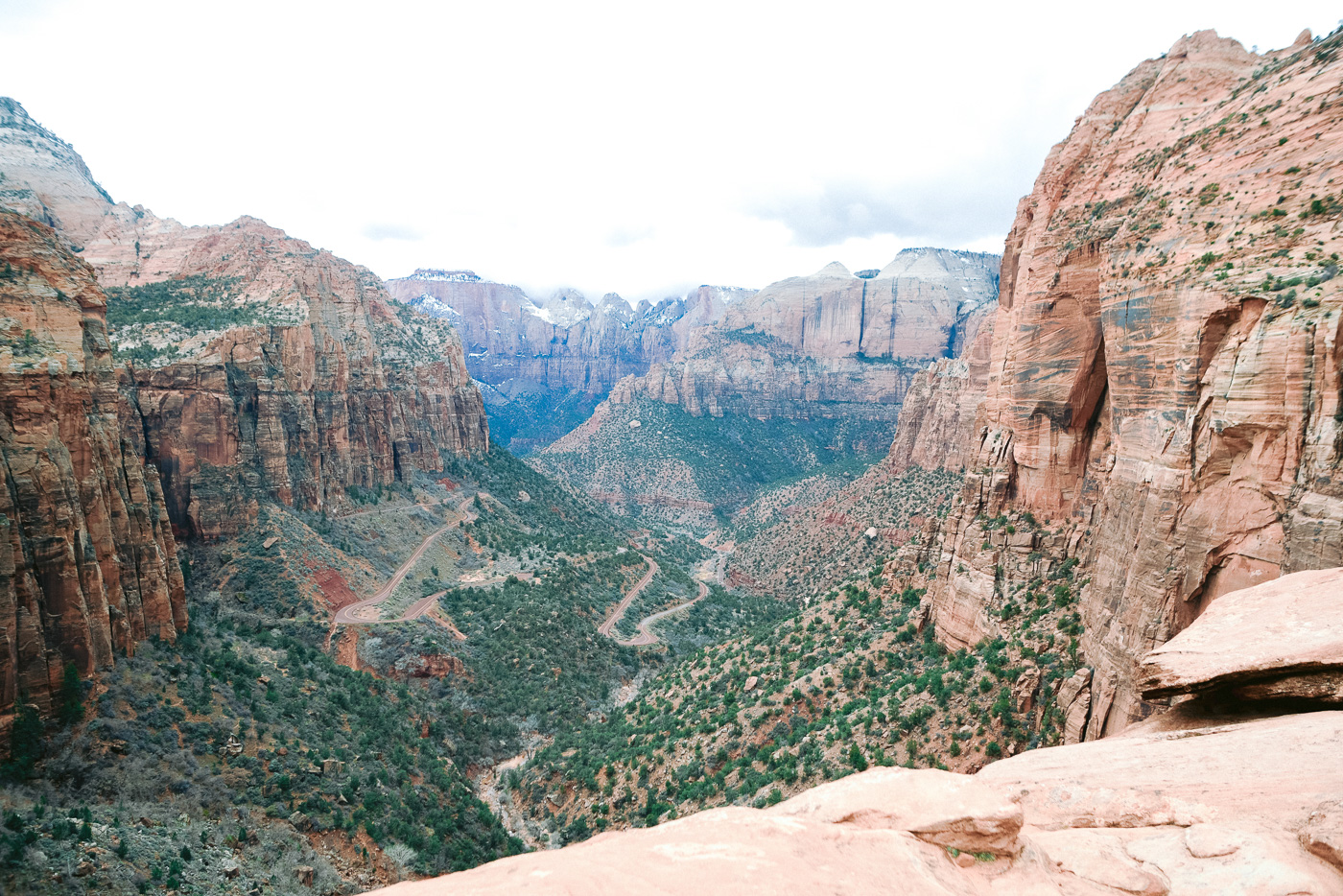 ENGAGEMENT IN ZION
Destination Engagement Session